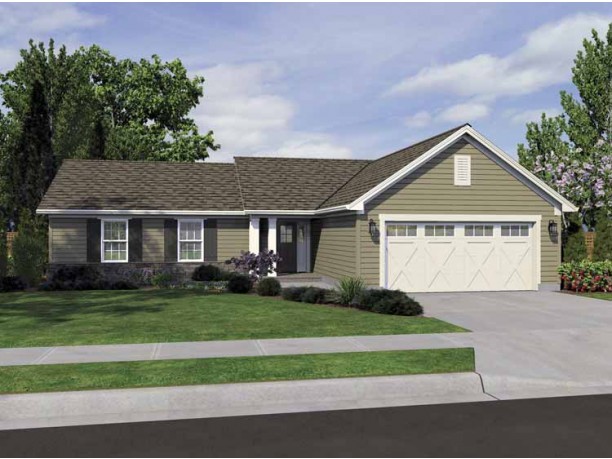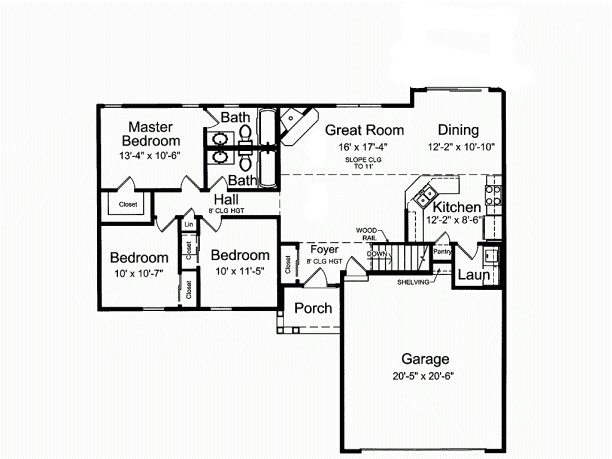 This 3 bed, 2 bath, 1,281 sq. ft. home with attached garage is a good example of the size and type of custom home that would cost around $200k in today's money*.
As outlined in our last post, the overall cost of this home is contained due to the simple architecture, economical footprint and roofline.
Inside we have included our basic amenity package (oak cabinets and cultured marble counter tops) and the flo0ring is carpet or linoleum.
Of course there are many variables that could raise or lower the price of this home, but if you are wondering what type of home could fit in your budget, the plan is a good guide to find your budgetary ballpark.
What do you think of this amount of house for $200k? Is it more or less thank you thought? Let us know--we would love to hear your thoughts!
*Fluctuating construction costs dictate that this price point will only remain valid for at best 90 days