This is Part 9 of our custom home building process guide. This guide was originally written by Susan Bady for newhomesource.com.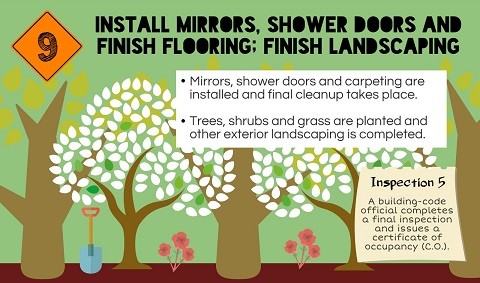 Install mirrors, shower doors and finish flooring; finish exterior landscaping:Mirrors, shower doors and carpeting are installed and final cleanup takes place. Trees, shrubs and grass are planted and other exterior landscaping completed.
INSPECTION #5: A building-code official completes a final inspection and issues a certificate of occupancy. If any defects are found during this inspection, a follow-up inspection may be scheduled to ensure that they've been corrected.